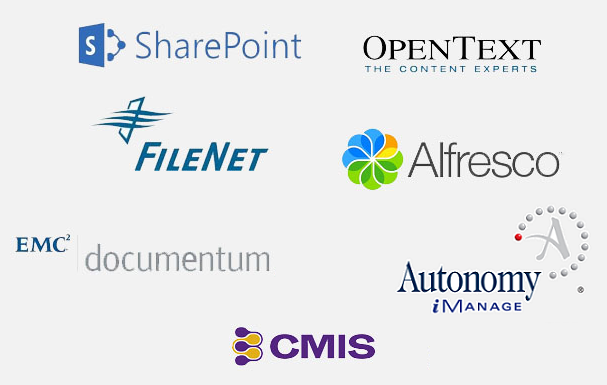 Securely share your on-premise content by syncing your data to Hightail
Companies invest huge sums of money building their on-premise content management systems. But organizations face challenges in collaborating externally and in getting people to adopt these products as part of their everyday workflows.
Use Hightail to extend your investment in ECM systems by:

Sharing content externally:

Easily share ECM content beyond your corporate firewall with external parties like vendors and customers.

Accessing your data anywhere:

Access and manage ECM content using Hightail web, mobile and desktop apps by syncing your on-premise repository with Hightail and vice-versa.

Controlling shared content:

Tracking and security policy controls help IT keep enterprise data safe, while end users can control how they share files and folders.
Select your on-premise ECM
and we'll help you get started.