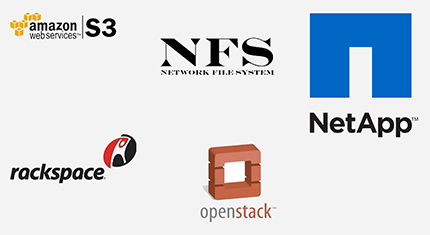 Unlock your data from large storage systems by using Hightail's secure sharing controls
Companies invest heavily in storage systems to backup and store data. Users want to securely access and share files from these storage systems, while IT departments ensure confidential data isn't exposed.
Use Hightail for secure collaboration:
Use simple, secure sharing controls:

Easily share cloud content with easy-to-use features to help control how end users share files and folders.

Control shared content:

Tracking and security policy controls help IT keep enterprise data safe, with protection over data in transit and at rest.

Access your data anywhere:

Access cloud content using Hightail web, mobile and desktop apps by syncing your cloud repository with Hightail and vice-versa.
Select your storage system and
we'll help you get started.